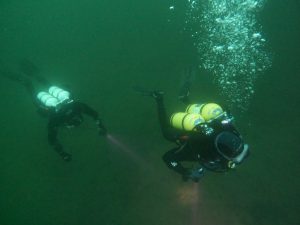 Freezing February is where proper divers are made and three brave souls risked frostbite for a dip in Stoney cove.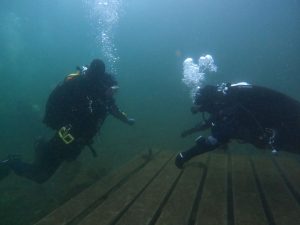 Originally planned for NDAC, but with the sad news of its closure to the public the venue was changed to Stoney Cove… a first for me since watching my parents dive there many moons ago.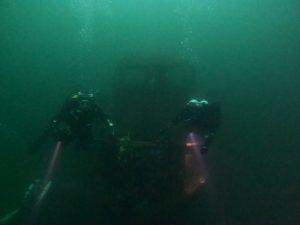 Andrew, Mark and myself completed some twinset drills and backup DSMB deployments to keep ourselves fresh ahead of the season. Mark managed to get through a bit more of his Dive Leader training too!
Although a bit cold a cracking day washed down with a nice pint of Guinness in the pub!
Credit – George (Trip Organiser and Training Officer)