Our club boat, Putney Diver is put to use on dive trips and training along the South Coast and the river Thames (with a possible pit stop at a pub or two in Richmond along the way).
Putney Diver is SOLAS compliant and equipped with the lastest in GPS and side scan sonar allowing us to accurately pinpoint wrecks and other sites of interest on the sea floor.
The club has its own boat instructors to provide boat handling training if you'd like to get involved.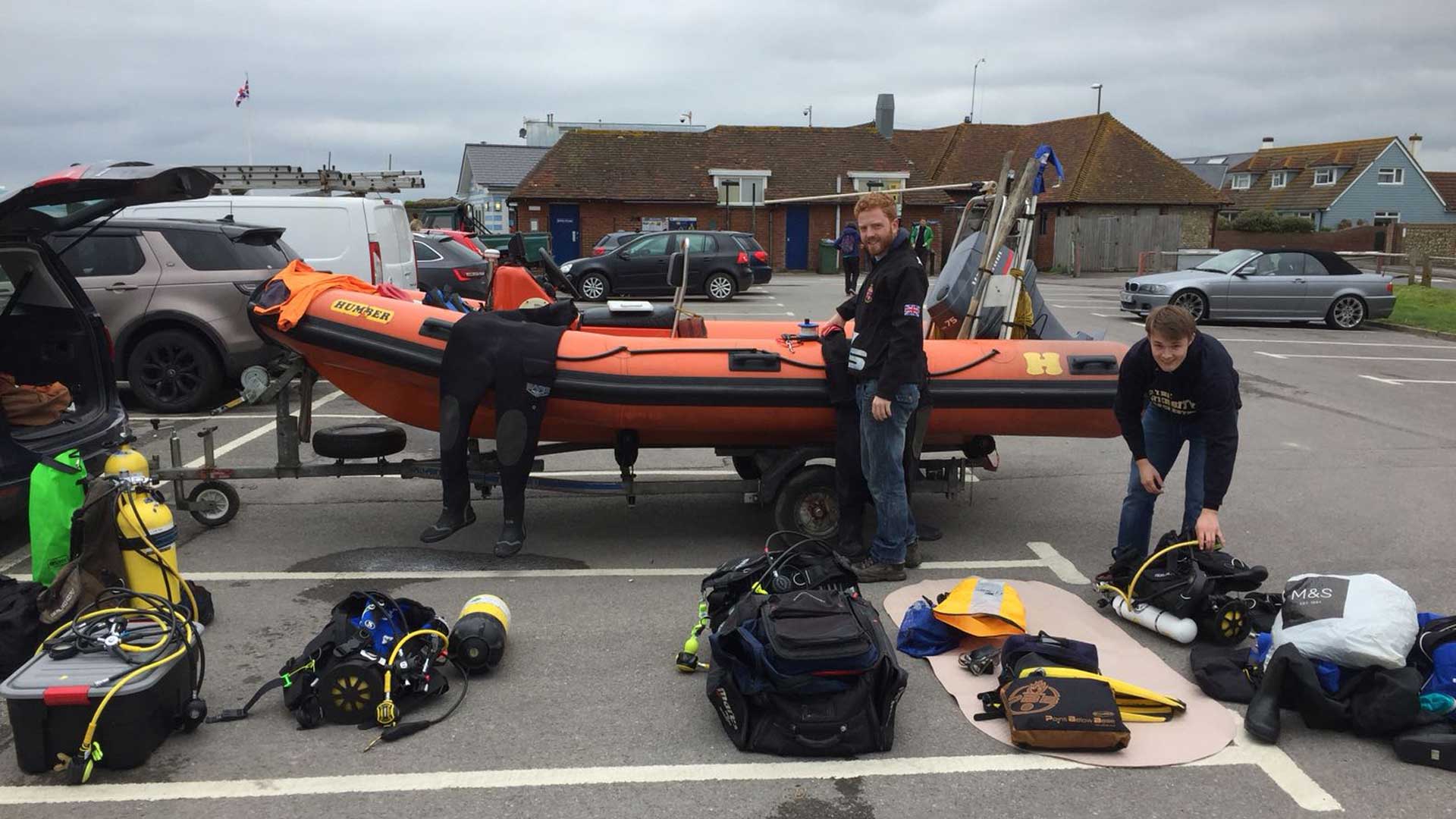 Instructions on Using the Boat
All members of the club are encouraged to make maximum use of the boat. Any group of members may take the boat out provided a qualified boat handler and VHF radio operator is present. To take the boat out involves:
Collecting the fuel, safety equipment and keys from the boat officer.
Picking up the boat from the HYC where it is stored.
Going over the checklist to make sure everything is present and working.
Towing the boat to the launch site – requires a car and towbar.
Launching the boat.
Loading the fuel and safety equipment.
Loading people and their equipment.
Doing the trip out.
Recovering the boat and taking it back to the HYC.
Filling the fuel tanks.
Greasing the wheel bearings, rinsing the exterior and engine cooling system with fresh water.
The organiser calculates the settlement including per person boat fee and any PVC.
Members taking part settle with the organiser immediately.
Return the fuel, safety equipment and keys to the boat officer with a report of any incidents or breakages.
If the boat is used for a diving trip then the normal policies for organising a trip are followed with the boat stuff added. The boat will take five or six people. If the coxwain is going to dive then there must be two boat handlers with VHF radio qualification on board.