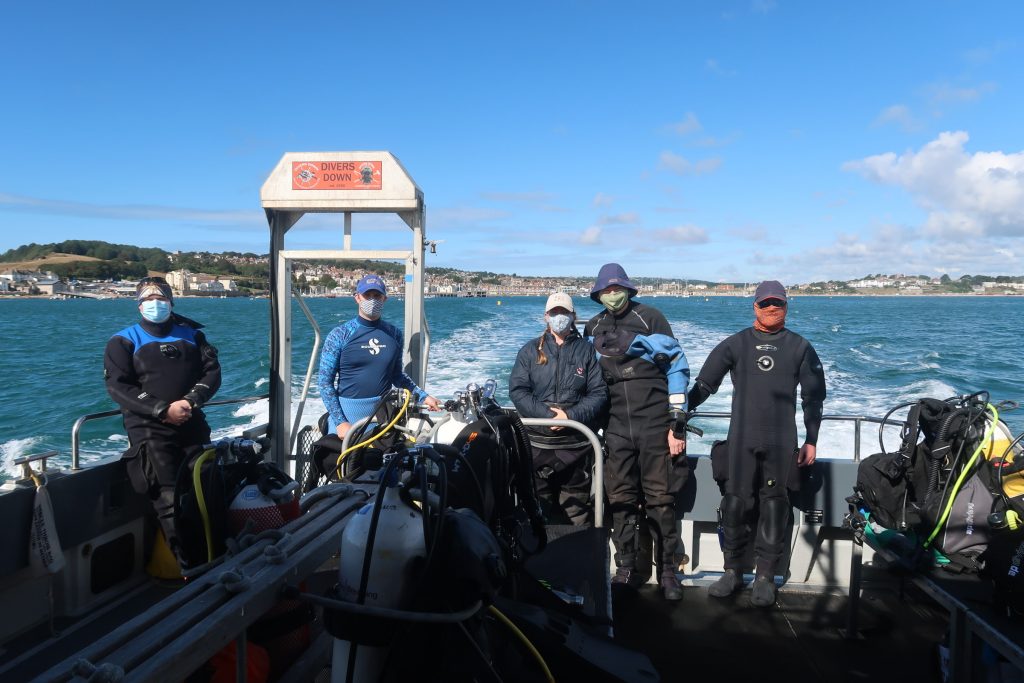 The trip that wasn't to be…
Originally planned for the 18th/19th April, Putney's trip with Divers Down in Swanage was pushed back to the 1st/2nd August due to the COVID-19 pandemic. However it was definitely worth the wait!
The weather was glorious with water temperatures of 18°C and surface conditions calm and sunny. The visibility was a modest 4m all weekend. The numbers on the boat were limited to 6, which gave us plenty of space both above and below the water.
The dives for the first day were planned to Valentine Tanks (15m) and the Fleur de Lys (13m) and both were teeming with life! Plenty of huge Conger Eels, large schoals of Bib and even a few John Dory. Due to the very early start there was
even time for a 3rd dive under Swanage pier for a weight check.
Day number two brought us to the slightly deeper wreck of the Betsy Anna (my personal highlight of the trip). She lies in around 25m with the standout features being the boilers and winches. As to be expected there were plenty of Congers, Crabs, Lobsters and Tompot Blennies. Perhaps best suited to Nitrox as most of the dive is spent close to 25m. Dive two was a relatively fast drift from Old Harry's Rock towards Swanage Bay. Camerons highlight of this dive was definitely finding a GoPro.
All in all a brilliant weekend and great to get people back in the water after the Lockdown. We'll be back soon Swanage!