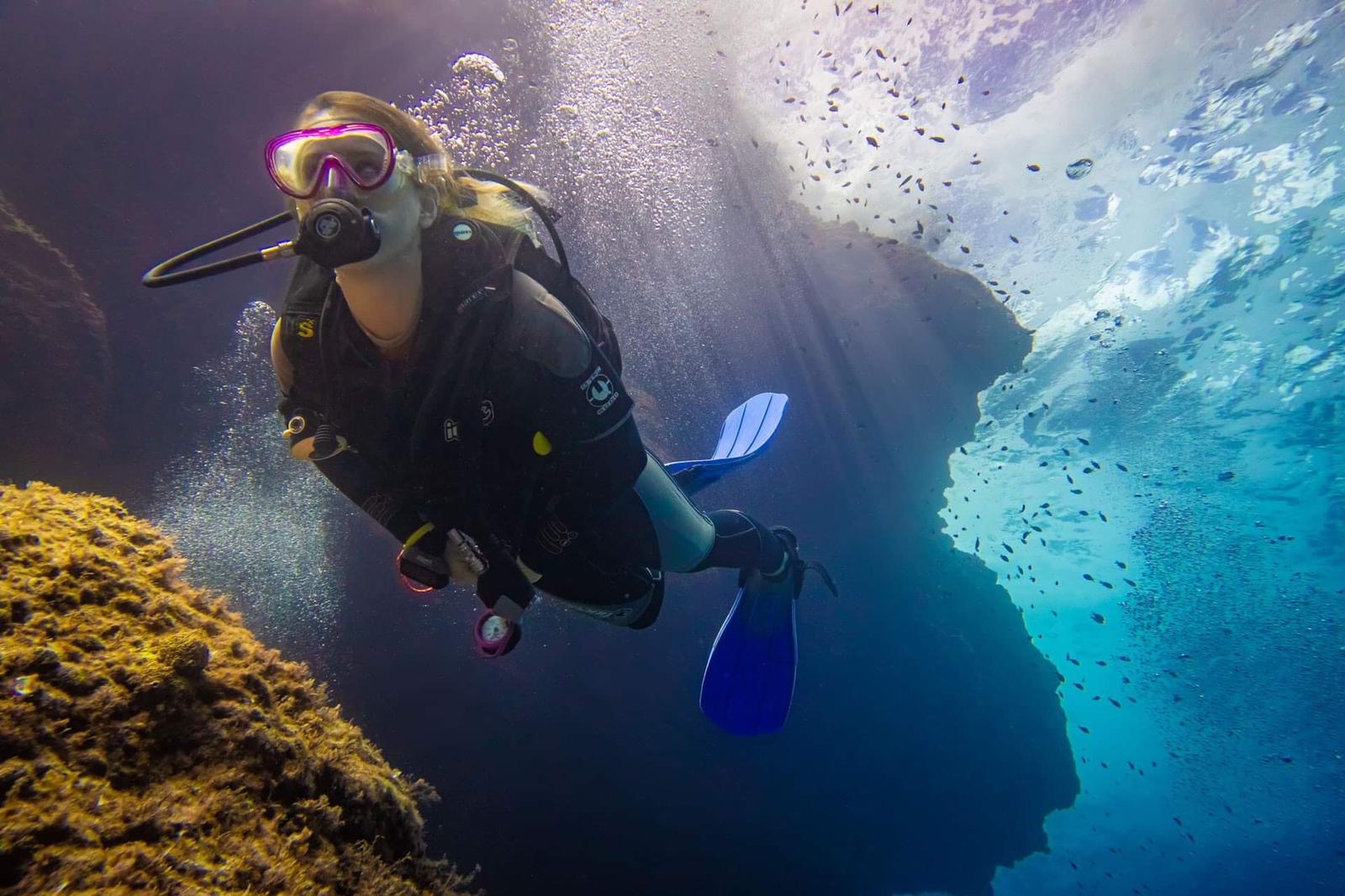 At the end of October, 11 of us headed off to Malta and Gozo
for a long weekend of diving, driving and drinking. It was the perfect way to finish what has been a great year of scuba diving in the club.
This was the first time diving abroad for some of the group and it didn't disappoint- warm water, vis up to 30m and amazing dive sites.
Our first day consisted of a checkout dive followed by the incredible inland sea and a night dive where we saw octopus and played with the bioluminescence. Our second day was on Comino where we dived the Santa Maria caves and P31 wreck- being relatively shallow there was plenty of time for photo opportunities and to enjoy the many swim throughs. Our last day consisted of the MV Cominoland and MV Karwela where we got our photos on the famous staircase and explored the reefs in the shallows.
This was a very sociable 
trip
 and staying in self catering flats gave us the opportunity to cook together and enjoy drinking and games evenings well into the night. We managed a 
trip
 to the citadel in Victoria one evening and those staying a little longer got to explore the blue grotto and Valetta. Aside from the diving, the other highlight of the holiday had to be our wonderful jeeps. Despite their age and questionable brake power, they got us and dive gear around the Island and we were very sorry to say goodbye at the end of the holiday.
Overall a fantastic 
trip
 and I'm sure Gozo will be on the list of places Putney BSAC returns to. Big thanks to our dive centre – Scuba Kings for helping to organise things.